As one of the prime areas to live in Tucson, Arizona — if not the whole country —
Pima Canyon
is a fantastic place to own a home. It's close to everything you could possibly need including award-winning restaurants and exceptional fitness facilities, and its weather makes it the perfect place for outdoor entertaining.
In this article, we'll take you through four of the best outdoor entertaining tips in the Pima Canyon area. So if you're ready to bring out your hospitality spirit, keep on reading to learn more.
Get a comfortable sitting area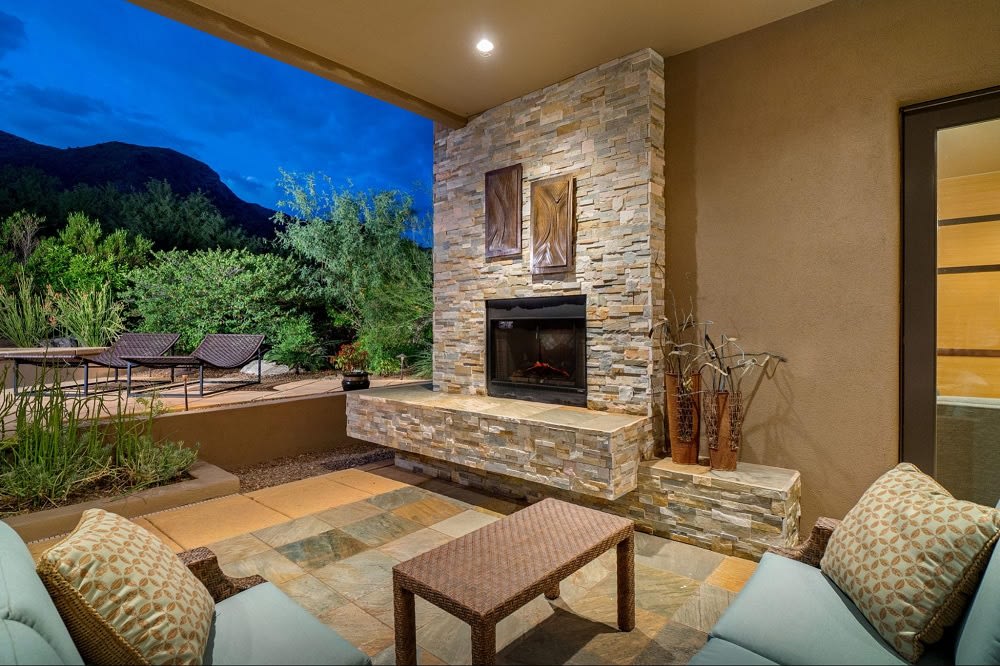 Firstly, creating a
patio
space that has ample shade next to your house is a must. Not only will the shade offer protection from the direct sunlight during the day, but it will help cool down the breezes that blow through the space. It's also important to ensure your seats have comfortable cushions and a place for guests to place their drinks and plates. Building both a functional and comfy seating area will ensure your guests stick around and can enjoy the pure opulence that is your outdoor living space. As an added bonus, hang up some warm-toned lights to help illuminate the area during the night and give it a cozy romantic feel.
Have a mobile drink station
For both fun and convenient option, have your drinks on a rolling bar cart that guests can easily access. From alcoholic to nonalcoholic beverages, stock the cart with glasses, cups, ice, straws, and shakers so it's easy for your guests to choose and make drinks. This also makes it easier to roll the cart back into the kitchen when it's time to replenish your stock.
Hire a catering company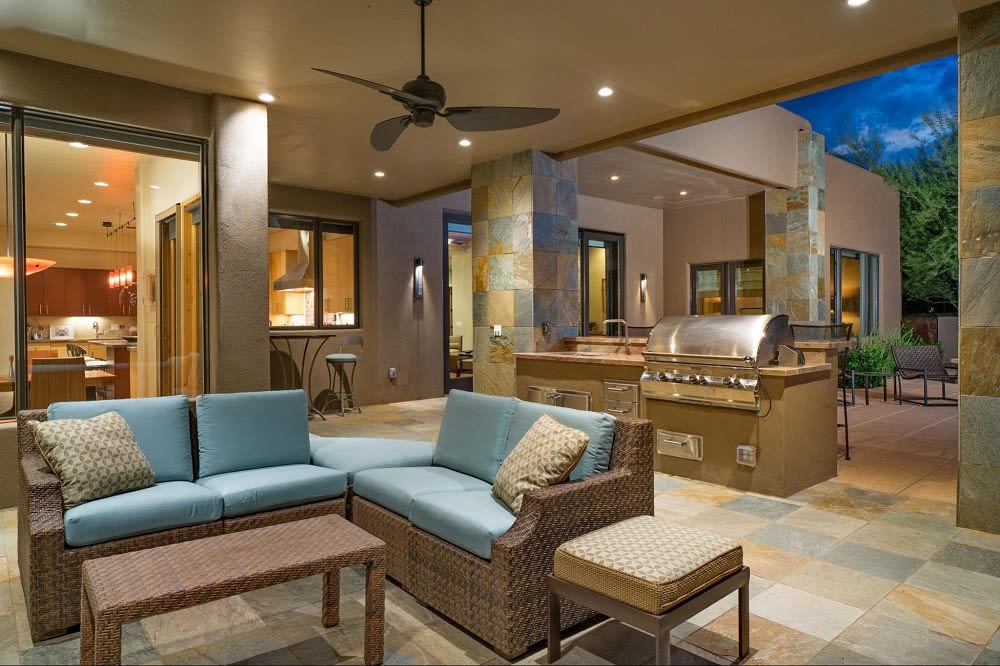 Cooking for your guests is always nice every once in a while. But let's be honest – it's a lot of work. The last thing you want while having guests over is to be preoccupied in the kitchen, whether it's getting the food ready or cleaning the dishes. Instead, you probably want to be outside entertaining and enjoying your guests' company. Hiring a good catering company can solve this problem, making it so you can have time to relax and be in the moment with your guests. They will also handle the cleanup, which we know nobody likes to do.
Keep food covered up
While outside, it's always good etiquette to keep the food covered and away from the sun. This will prevent any sunbaked appetizers or soggy sandwiches. And if you're serving cold food, it's all the more important to have a designated shady area. You can fill a large tray with ice and add a handful of kosher salt to help preserve the food. Once the guests have had their fill, take anything that is leftover indoors and serve from there. If you have too much for yourself, share the rest with guests to take home.