An Award-winning Architecture Firm That Believes in Thoughtful, Sustainable Designs.
HK Associates is an award-winning architecture firm composed of dynamic husband-and-wife team Kathy Hancox and Michael Kothke. Throughout their many years in the business, Kathy and Michael have earned international acclaim in Canada and the United States.
If you check out their sleek, user-friendly website, you can get an idea of their superb talents and sustainable design projects. Along with their impressive lightHOUSE design, HK Associates has also worked on exquisite
Canyon House
and the award-winning Barrio Historico house. Scroll through a vibrant slideshow of their many projects and accolades, many of which they won for the
Barrio Historico
, including a Golden Novum Design Award, a Custom Home of the Year Award, a Residential Architect Award, and many more.
For HK Associates, architecture is all about crafting a great design from the bottom up and letting the creative process inspire and guide them along the way. They work closely with each client to understand their aspirations and desires.
Kathy and Michael are incredibly passionate about their creed, "Good design is inherently sustainable."
If you peruse their website with its easy-to-use interface, you can scroll through their gallery of jaw-dropping photographs to give you a sense of their grand design scope and enviable style.
Inside the lightHOUSE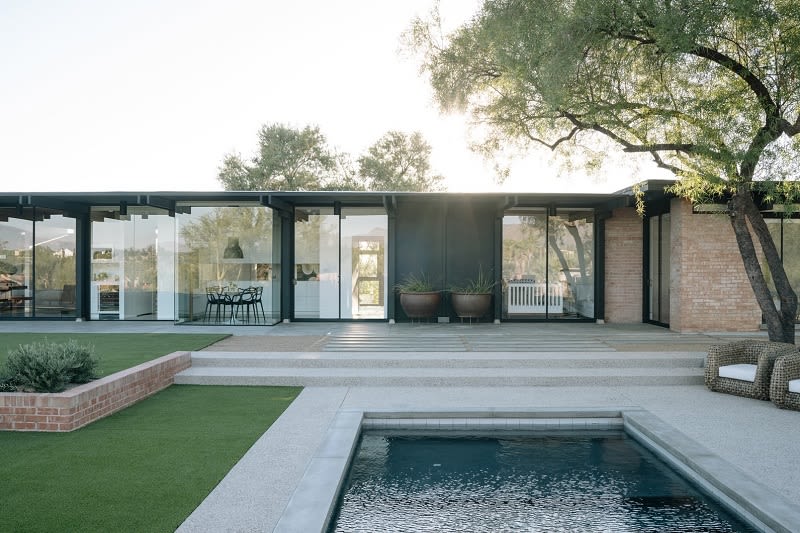 Emanating light and desert-chic style, the
lightHOUSE
is a modernist home nestled in the Catalina Foothills of Tucson, Arizona, designed to look like a cohesive mixture of old and new design palettes. Originally a 1964 Edward Nelson, the lightHOUSE has since undergone extensive renovations with minimalism in mind.
The architects decided to return to the basics through the renovation process, paring down the magnificent home to its original bones, including Douglas fir posts and beams, black concrete floors, and brick perimeter walls. From the master suite to the kitchen, the house was almost entirely re-conceived with dynamism and rejuvenation in mind.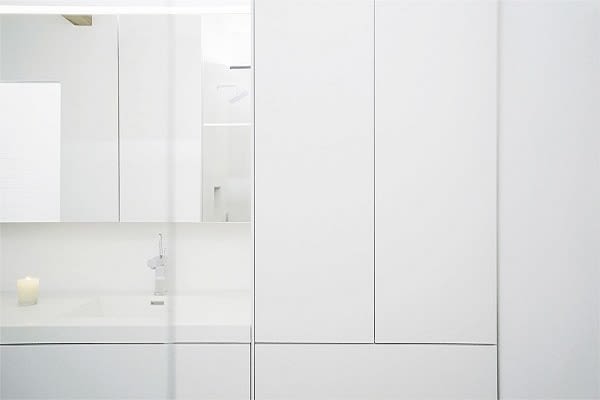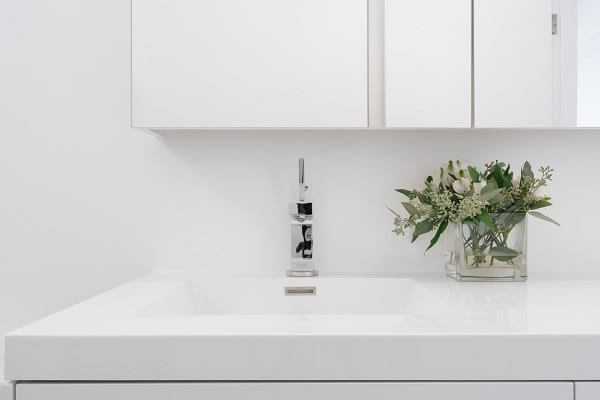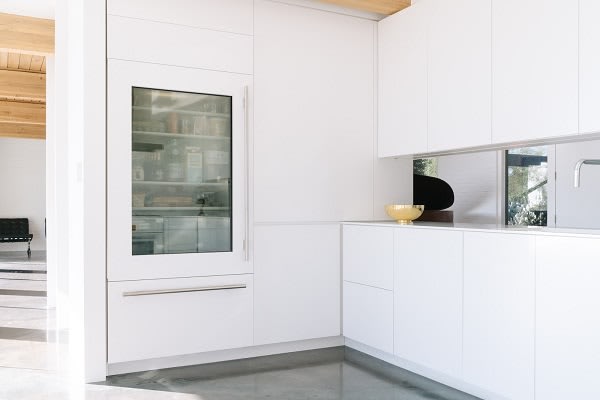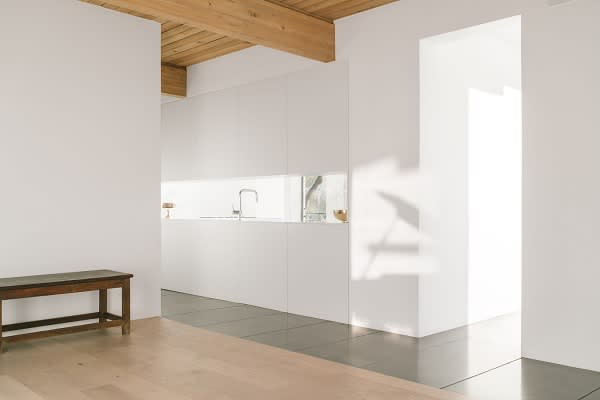 Everything about the lightHOUSE now feels modern, sleek, and cinematic without being overly simplistic. Step out onto the exterior terrace and examine the sublime panorama of city and mountain views. With several glass walls and understated additions to the home, you can get a feel for the property's airy vibe and polished aperture.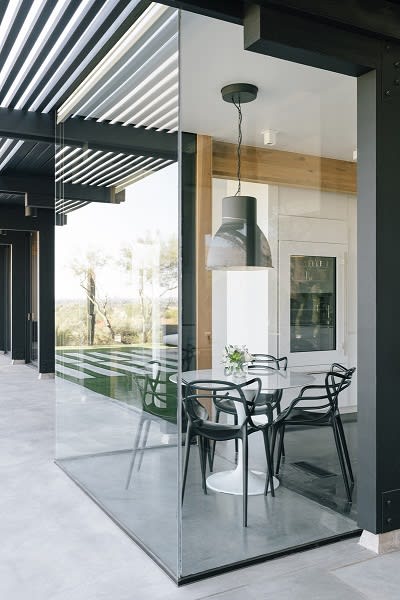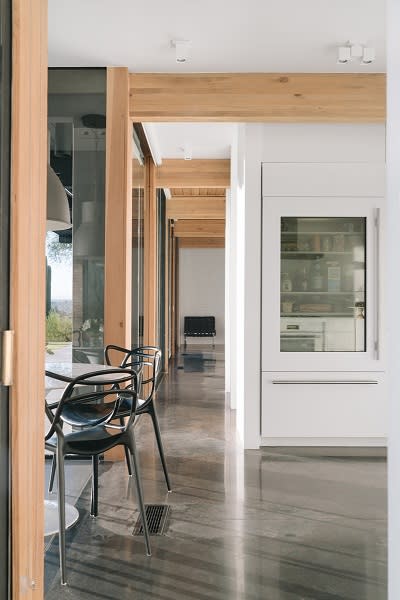 Does the work by HK Associates blow you away? Are you interested in finding Tucson luxury homes for sale for your own family?
Contact us today
, and we can assist you in finding new home listings in Tucson, resale home opportunities, and renovation resources.
Our next blog will take you through the experience of staging and preparation of one of these architectural masterpieces for the market.