Have you decided it's time to buy a new home? If you already own a house, but it's become too small, doesn't fit your lifestyle needs, or you are relocating, you will need to undertake the potentially stressful process of buying and selling a home simultaneously. Fortunately, Jameson and McKenna at the
Gray St. Onge
real estate group have created a practical checklist. Read on to learn how you can buy and sell at the same time.
1. Work with an award-winning real estate team
Due to the complexities of buying and selling a house simultaneously, you need to work with a team of experts that can guide you through both real estate transactions seamlessly. An experienced team such as
Jameson and McKenna
from the Gray St. Onge real estate group will use innovative technology and marketing strategies to help you create and envision the perfect lifestyle home for you and your family. Furthermore, thanks to the strategic partnerships they have garnered, they have access to an extensive network of realtors, contractors, and clients that they can use at a moment's notice in the buying or selling process.
2. Get your home appraised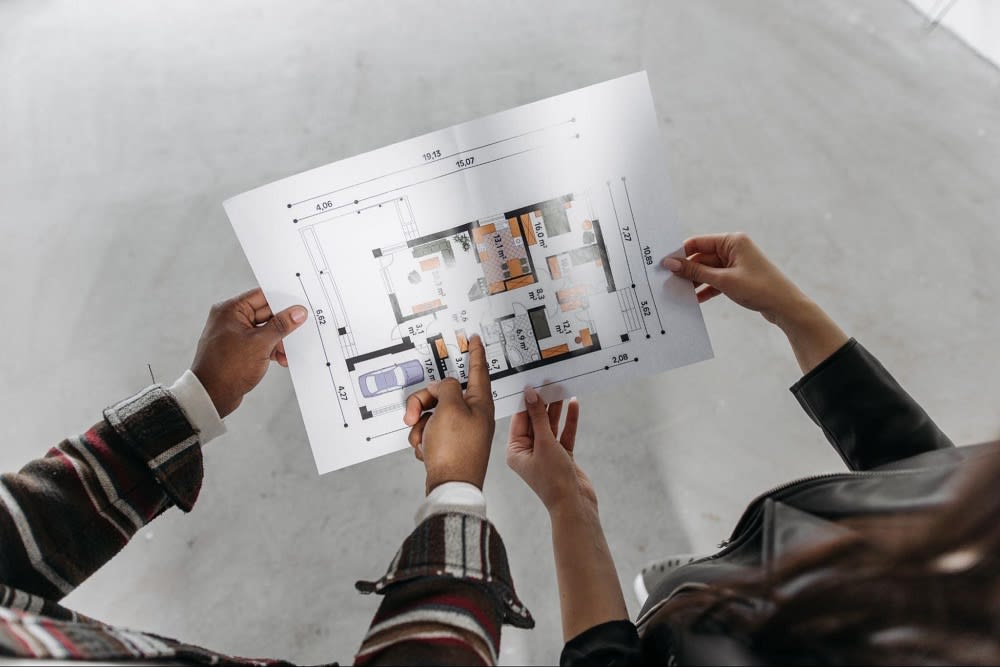 One of the contractors your real estate team can refer you to is a home appraiser. The
home appraiser
will walk through your home to determine its size, age, overall condition, floor plan, and amenities. Your home appraiser can then compare your home with other similar homes on the market. Ultimately, your home appraiser will use this information to give a fair market value to your home. You can then use this to determine a fair and competitive price for your home for sale in Tucson, AZ. Appraisals are valuable tools for sellers, buyers, and mortgage lenders, as they can use this information to ensure they are not paying more than the home's actual value.
3. Hire a home inspector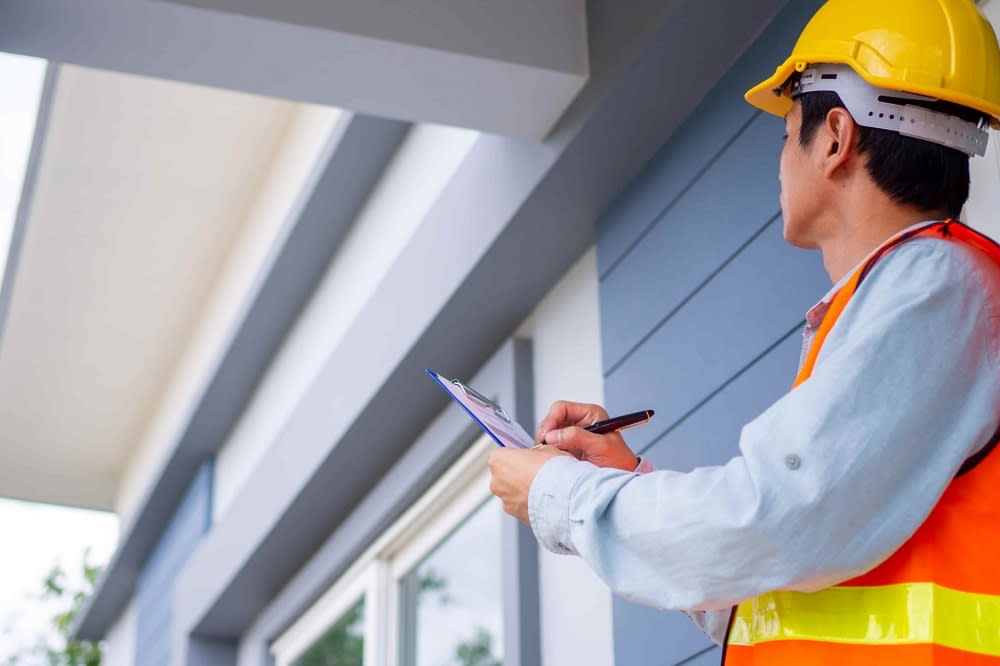 Photo courtesy of Shutterstock
Once you get your home appraised, you might feel that you don't need to get a home inspection. However, a home inspector can do a thorough and deep inspection of your home in a way that a home appraiser cannot. A home appraiser will only perform a cursory examination of the house. In contrast, a home inspector will use special gadgets to look for potentially problematic issues deep in the places you would not ordinarily notice with your naked eye. For example, many homes for sale in Tucson, AZ, experience a long monsoon season, during which you might see extended amounts of humidity, direct sunlight, and heavy rain. This can affect your home's roof, windows, and vital HVAC components. As a buyer and seller, you want to ensure everything works correctly to withstand the extremities in the weather that Arizona is often known for.
4. Clean, declutter, and depersonalize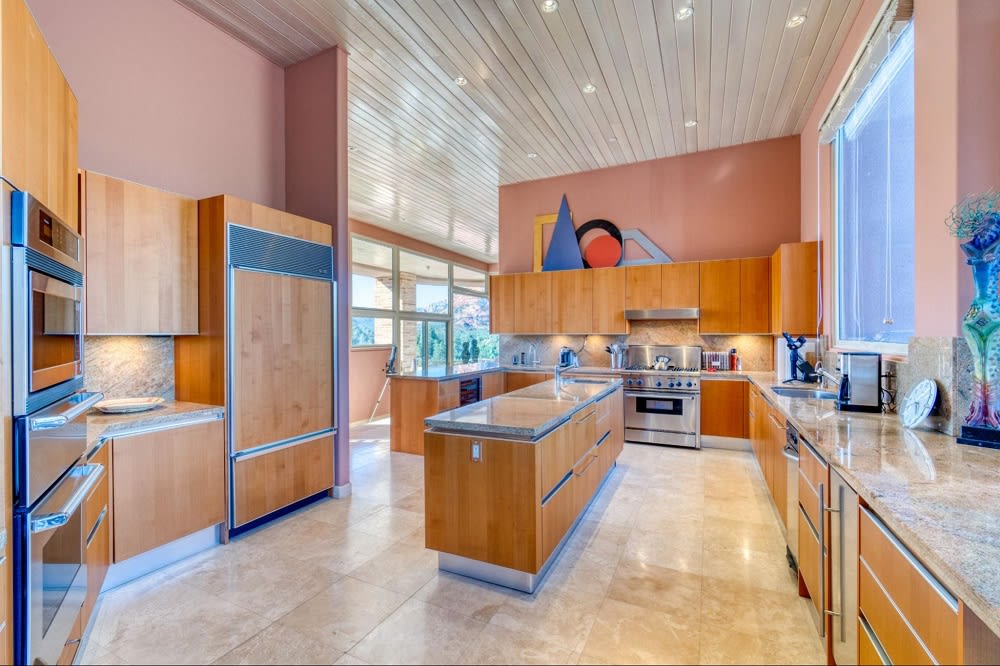 Are your garage and closets filled with years of accumulated stuff? Go ahead and sift through your property to determine what you need to donate, sell, or store away for your next house. Remember that buyers will be walking through your home, so unless you want them to touch your stuff, you should consider packing them away.
Once you have removed many of your possessions, you can consult your real estate team, who can provide expert guidance on how to best rearrange your furniture, so that your home looks versatile, functional, and captivating. The ultimate goal is to create an appealing space so that many home buyers can visualize their future lives in your home. Considering that a staged home can sell
25% faster and even spend 73% less time
on the market, it is essential that you clean, declutter, and depersonalize your home for sale.
5. Don't forget curb appeal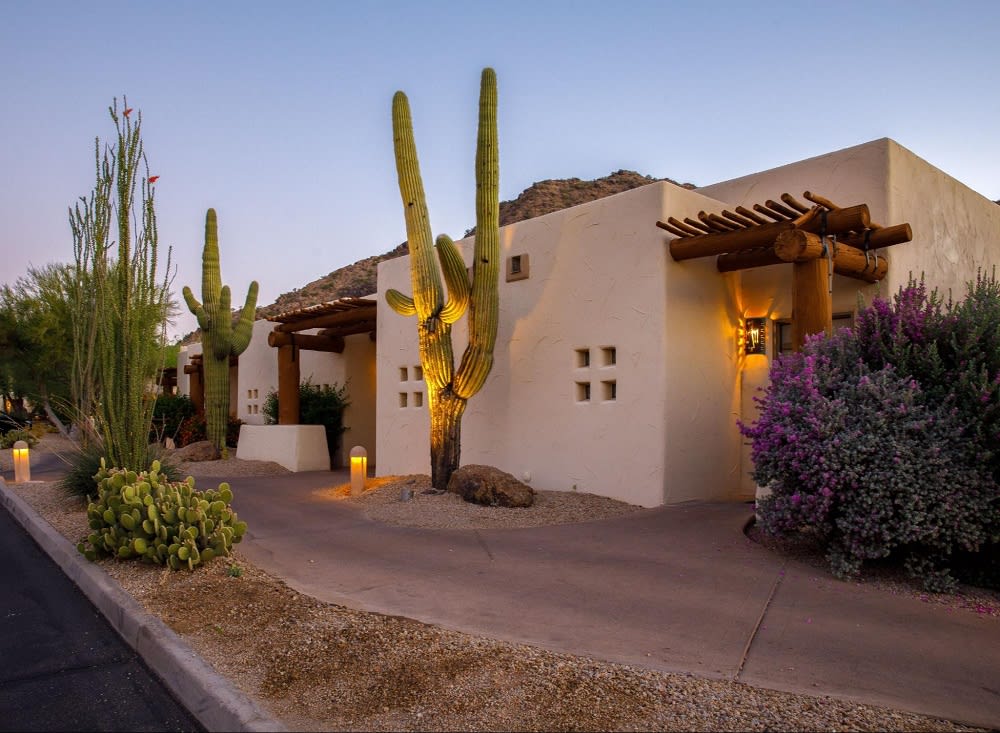 Remember that the interior is not the only thing home buyers will look at. Whether they are driving by or looking at stunning exterior shots of your home, you must ensure that the exterior is immaculate. First, declutter your yard and remove kid and pet toys, trash bins, and other unsightly things. Then, get a leaf blower to clear your yard of leaves and other debris. Consider adding rocks, pavers, and plants to enhance the visual interest. Finally, remember a fresh coat of paint on your mailbox and front door can go a long way toward buyers forming a positive first impression on your home for sale.
6. Take high-quality photographs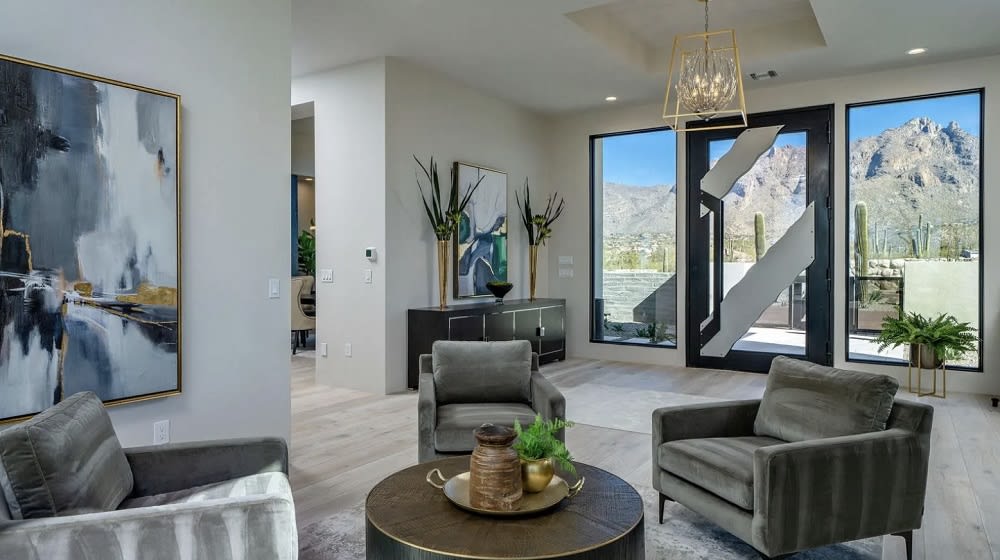 Photo Courtesy of Gray St. Onge
Once the interior looks spotless and the cacti are watered, hire a professional photographer who can take gorgeous photos of your home for sale in Tucson, AZ. Listings with professional
photos can not only sell up to 32% faster
but can also help you sell your home for well above the asking price.
7. Schedule private showings
One common misconception in real estate is that open houses are necessary to sell a home. While open houses can bring more eyes to your home, there is no guarantee that an open house will sell your home. Furthermore, open houses can attract a variety of people to your home, including people who might not be interested in buying a home. Instead of open houses, consider having private showings. Private showings will invite only those who are financially and emotionally ready to buy your home. Private showings can also cultivate an air of exclusivity and privacy, which is what luxury homes are all about.
8. Create a list of must-haves
Since you are buying and selling a home simultaneously, you probably already know your must-haves. Consider what features you like and dislike about your current home. You can then search for homes for sale in Tucson, AZ, with all your must-haves and even your want-to-haves. For example, many home buyers in Tucson may want
adobe homes
with open floor plans, swimming pools, air conditioning, innovative smart home technology, home office, and energy-efficient appliances. Consult your real estate team of experts, who can use the
Multiple Listing Service (MLS)
and leverage their professional networks to help you find your dream home with all your must-haves and want-to-haves.
Buying and selling a home simultaneously is a complicated feat, but one you can conquer! By working with a qualified real estate team of experts — say, one with more than 25 years of experience and over $600 million in sales — you will set yourself up for the best chance of success. Contact Jameson and McKenna at the
Gray St. Onge real estate group
for a consultation to help you expertly navigate buying and selling homes.
*Header photo courtesy of Shutterstock